Cedar Hill Crematory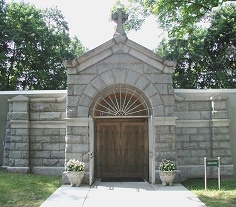 Since 1983, Cedar Hill Cemetery's Crematory has maintained the highest professional standards and performed cremation services with the utmost dignity and respect for the deceased.
Once you have made your decision, the Cedar Hill Crematory offers various options. If you wish to view the cremation, family and small group services can be held in the Crematory chapel setting.
Cedar Hill's Crematory provides services including:
Accommodation for family attendance or small group services in our facility;
The convenience of trained staff on the premises to accept delivery or provide information;
Timely service provided by three retorts;
Cremated remains are delivered to area funeral homes by Cemetery personnel;
Convenient insured mailing of cremated remains to any destination in the United States
Long-term security and access to information as part of Cedar Hill's permanent cemetery records.
Since Cedar Hill Crematory is owned and operated by Cedar Hill Cemetery, we can also assist you with your post-cremation needs. Cremations can be interred on Cedar Hill's beautiful memorial grounds, interred in one of Cedar Hill's mausolea or columbaria, or scattered in Jacob's Way – Cedar Hill's woodland scattering area. Those scattered in Jacob's Way are also remembered in our Memorial Book, which is housed in the Northam Memorial Chapel entryway. The Crematory can also mail cremations to any destination in the United States at no additional charge.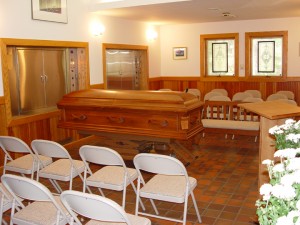 To learn more about the cremation process or to take a tour of the Cedar Hill Crematory, please contact Neil Dickey at (860) 956-4497.
Cedar Hill Crematory operators regularly attend and receive certification in training and educational programs sponsored by the Cremation Association of America (CANA). (Read more about CANA code.)